Pearls, Pray for Rain and Gemstone Roundta...
Pearls, Pray for Rain and Gemstone Roundtable Recap!
Posted on Monday, June 6th, 2011 at 11:31 am by Administrator
Pearls have often been called "The Fairies of Water" as they are the soul of beauty and love.
It is also the June birthstone.
We are offering all pearl jewelry at 20% off regular price for the entire month of June.
Isn't it time you owned something magical?
We have just launched our "Pray for Rain" promotion and are excited to tell you how your engagement ring could be free! Visit our website for details or stop in to see us. Don't forget to check out our new Engagement Package with special offers from the Royal Park Hotel, Salon Bliss, and Design Works Flowers, just to name a few!


Gemstone Roundtable


In April J. Thomas Jewelers welcomed Cutting Edge Award Winner Sherris Cottier-Shank of Gemscapes as we hosted a gemstone roundtable. Sherris showcased over 100 of her one-of-a-kind hand-carved gemstones. Guests were able to hold and experience the beauty of each gemstone before selecting their favorite color gem that will be created in a custom jewelry design.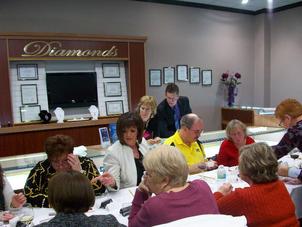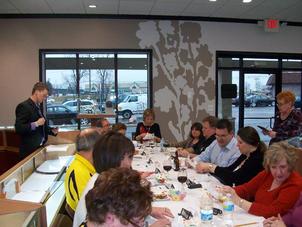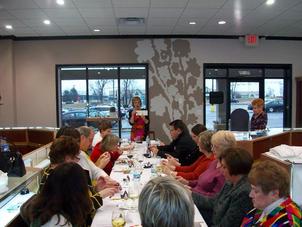 Thank you to Sherris and our guests for an enjoyable and enriching evening.

And there's always time for refreshments and good times at J. Thomas Jewelers. Thank you Julie for the awesome cupcakes at our roundtable event!
New arrivals from Bastian Inverun Jewelry - Innovative German design since 1974.
(Stingray cuff bracelet available in several colors)