Endless Pendant
Call for Price
STYLE: Endless Pendant
Available in 3-5 Business Days
---
Inquire
J. Thomas Jewelers is proud to introduce the Eternal Path™ Collection. Each peice is designed to capture a simple concept that we at J. Thomas Jeweler's hold near and dear to our hearts. "Life takes us in many directions....... but we always find our way home!" Each design symbolizes the things that make life worth living and each design is individualized to match yours! Each Eternal Path Passion Pendant design is handcrafted by J. Thomas Jewelers in Gold or Sterling Silver, with or without diamonds, and the gemstones of your choice. The Endless Pendant signifies the boundless possibilities life has to offer. During our journey on this earth children are born, families grow and loved ones move on. We rejoice in the circle of life and in its abundance and splendor. Visit our Collections page to learn more about the Eternal Path Story! ... *Prices are subject to change based on fluctuations in metal prices and currencies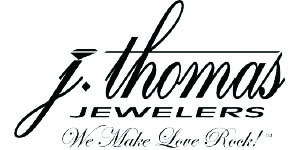 At J. Thomas Jewelers we can custom design the bauble of your dreams. For your pleasure our talented team will work with you to shape your vision and bring your design to life. We'll make that one-of-a kind piece of art for you to treasure today so beautiful, it will be an heirloom to cherish for generations to come!

For your convenience, we handcraft each design and remount your beloved gems onsite. Endear your piece even more by using your own gold or gemstones, if not no problem; we can also supply the quality materials and colors you need.

But that's not all! In addition to our dedicated design team, our custom design guests gain other exclusive privileges such as access to our wide variety of inventory and precious gemstones at great values. You will be AMAZED at what we can do!

General Details:
Available in 3-5 Business Days