How to Pop The Question
How to Pop The Question
Posted on Friday, February 23rd, 2018 at 10:50 am by Caitlin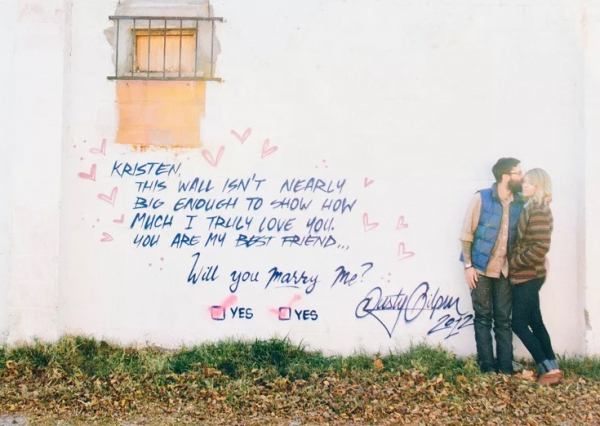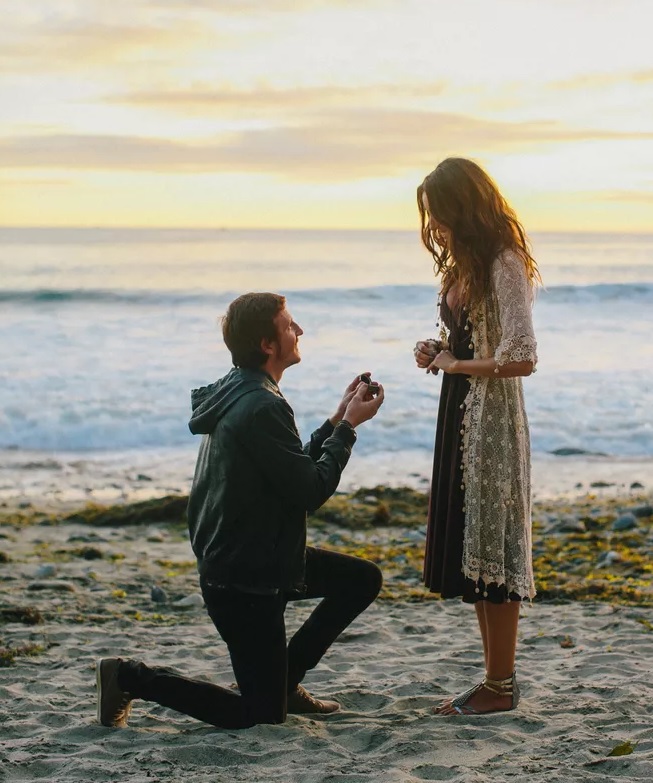 Go to the beach and build a sandcastle together (at a safe distance from the ocean!).When your partner isn't looking, put the ring on the highest tower.
Send your unsuspecting fiance-to-be on a treasure hunt that ends with your proposal. Start with a clue at home (a handwritten note or text message) that leads to a tour of your favorite spots all over town.
Choose a favorite place—whether it's a fountain, hotel rooftop, monument or national park—that has personal significance to the two of you. Once you're there, ask someone nearby to take a picture of you together, and instead of posing, drop down on one knee.
Tie a red velvet ribbon from one spot in your home to another. Attach little notes recalling perfect moments in your relationship along the way. Wait for your partner at the end of the ribbon with the ring in hand.
Cook a five-star-worthy meal of all your fiance-to-be's favorite foods, or hire a personal chef for the night. Propose over dessert!
Make the box holding the ring as a selection on the dessert tray at your favorite restaurant.
Put together a gift basket of yummy treats–like dark chocolate, coffee or fresh fruit—and hide the ring among the presents (in its box, so it doesn't get lost in the goodies).
Ask the pastry chef to write, "Will you marry me?" in chocolate sauce around the rim of a dessert plate.