Deep Purple Pear Shaped Amethyst Necklace
$180.00
STYLE: 001-235-00065
In Stock
---
Inquire
Deep Purple Pear Shaped Amethyst 0.65 Carat Necklace Features A White Topaz Halo In Sterling Silver Pair With Matching Ring H37R114WAM1 and Earrings H37E114WAM1 Benjamin Cohen Italgem Collection... *Prices are subject to change based on fluctuations in metal prices and currencies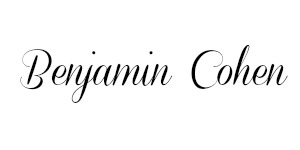 The journey of Italgem corp. started 35 years ago in Milan Italy where Ramin and Farid Aziz were studying at the Instituto Gemmologico Italiano. After graduating Ramin and Farid started working in Italian Jewelry business learning from Italian Master Jewelers in Milan and Valenza. In 1984 the family moved to New York and established Italgem Corp. importing colored stones and producing fine gold and colored stone jewelry.

Few years ago, as a response to the economic situation in USA, we decided to create a vast collection of silver and semi precious silver jewelry with the same care and detail of gold jewelry, enabling every woman with any budget to own an eye catching everlasting piece of jewelry.

Using our experience in Italian fashion and style and our 25 years in manufacturing in USA, in 2006 we started the Benjamin Cohen silver line that has developed into 7 different collections, bringing European elegance and excellence to the final product. We use the newest technology in manufacturing jewelry and communicating with our customers. Italgem is a family run company where we pride ourselves for being always available in person to take care of our customer demands.